Because I searched out cell phone stands on Etsy (looking at the competition) for...
...I get like items "suggested". And the other day, this popped up...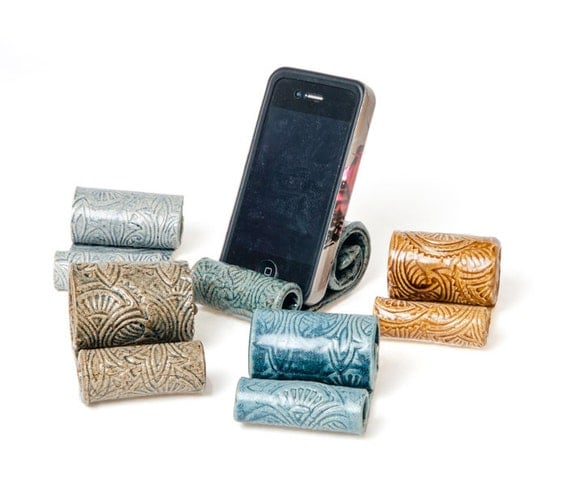 ...and I was fascinated. Those are ceramic scrolls. Isn't that cool? (If you click on the picture, it'll take you to the listing.)
Then my brain engaged, and I thought, "I wonder if I could knit something like that?"
Turns out, right now, the answer is no. Because I've tried. Knit a long strip. Rolled it up. But the ereader (I made it bigger to fit my Nook) will not stay put.
Deep sigh.
I'm not sure what else I need to make this work. Maybe it won't work. I'm open to hearing any ideas.