It was one of those weeks where nothing exciting happened. Well, nothing worth blogging about. So, here it is, Friday. And that means I should find some sort of random quiz.
I went to last week's quiz. Clicked on the
Sporcle
. And found
this
.
It's been years since I last saw
Ferris Bueller's Day Off
. I'm not that big a fan. But I did buy this...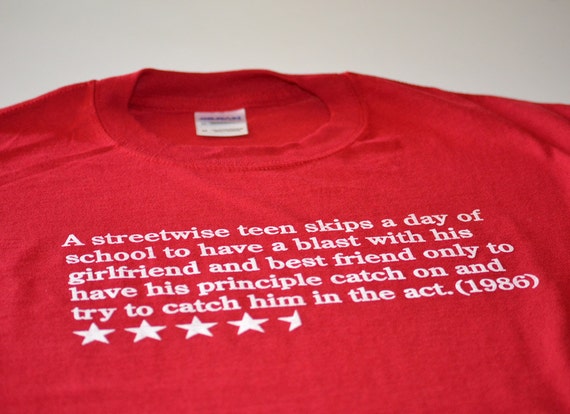 T-shirt from you-know-what...
...for my brother one Christmas. So I at least had to try.
I took my time. Skipped a couple and went back to them. And got 20/20.